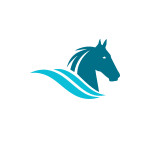 Deepdish
In foal to Gimpanzee due 20th of May 2023
Facts
Record
*13,8k 14,5m *11,7ak *13,9am 13,2aak
Biography
Deepdish is a Muscle Hill daughter out of the great mare Pizza Dolce 1.10,1/$668,824. Deepdish showed tremendous speed and took the record 1.11,7 in Sweden as a three year old, and won 5 of her 21 races. After a few failures as a five year old it was decided to bring her to the breeding barn. Her race career earnings stopped at 461.913 SEK.
Pizza Dolce has also produced the two female top trotters Miss Paris 1.10,9/$865,160 and Bella Dolce 1.11,1/$730,384.
The maternal line descends from Impish and from her family descends stars like Scarlet Knight 1.10,0/17.860.273 SEK, Manofmanymissions 1.09,7/8.380.543 SEK and Delicious 1.08,6/6.581.572 SEK to name a few.
Pedigree
muscle hill
muscles yankee
valley victory
maiden yankee
yankee blondie
american winner
yankee bambi
pizza dolce
conway hall
garland lobell
amour angus
peace a pie
valley victory
armbro eclair
| Year | Starts | Results | Earnings |
| --- | --- | --- | --- |
| Life | 21 | 5-3-3 | 461,913 |
| 2023 | 0 | 0-0-0 | 0 |
| 2016 | 3 | 0-0-0 | 0 |
| 2015 | 5 | 1-0-1 | 115,290 |
| 2014 | 10 | 4-3-2 | 326,500 |
| 2013 | 3 | 0-0-0 | 20,123 |
| Track | Date-Race | Race type | Dist | Res. | Time | Driver | Trainer | Earnings |
| --- | --- | --- | --- | --- | --- | --- | --- | --- |
| S | 160415-1 | | 2160 | 0 | 14,5 | Kihlström Örjan | Walmann Roger | 0 |
| F | 160325-5 | R | 2140 | d | uag | Ärling Tino | Walmann Roger | 0 |
| S | 160316-10 | | 2140 | d | uag | Ärling Tino | Walmann Roger | 0 |
| Ro | 150724-6 | | 1640 | 0 | 13,5a | Ärling Tino | Walmann Roger | 0 |
| Hd | 150704-7 | R | 1609 | 5 | 12,0ag | Ärling Tino | Walmann Roger | 44,640 |
| Hd | 150622-3 | | 1609 | 1 | 11,8a | Ärling Tino | Walmann Roger | 50,000 |
| S | 150610-7 | | 1640 | 4 | 12,6a | Ärling Tino | Walmann Roger | 6,250 |
| S | 150527-9 | | 1640 | 3 | 11,9a | Ärling Tino | Walmann Roger | 14,400 |
| S | 141203-9 | | 1640 | 1 | 12,0a | Ärling Tino | Walmann Roger | 100,000 |
| S | 141119-9 | | 2140 | 1 | 13,9a | Ärling Tino | Walmann Roger | 100,000 |
| S | 141105-9 | | 2140 | 2 | 15,3a | Haugstad Kenneth | Walmann Roger | 32,500 |
| S | 141015-3 | | 1640 | 1 | 11,7a | Ärling Tino | Walmann Roger | 30,000 |
| S | 140927-4 | | 2140 | 3 | 15,4a | Ärling Tino | Walmann Roger | 8,500 |
| S | 140910-4 | | 2140 | 2 | 14,7ag | Ärling Tino | Walmann Roger | 13,500 |
| S | 140822-5 | | 2140 | 2 | 15,5ag | Haugstad Kenneth | Walmann Roger | 13,500 |
| E | 140722-11 | | 1640 | 1 | 13,8 | Ärling Tino | Walmann Roger | 20,000 |
| E | 140610-1 | | 2160 | 0 | distg | Haugstad Kenneth | Walmann Roger | 0 |
| S | 140516-3 | | 2140 | 3 | 15,0 | Ärling Tino | Walmann Roger | 8,500 |
| Me | 130802-2 | | 1609 | 0 | 17,8ag | Berry Pat | Czernyson Jonas M | 0 |
| Me | 130705-2 | | 1609 | 4 | 13,2a | Miller David | Czernyson Jonas M | 10,196 |
| Me | 130628-1 | | 1609 | 4 | 14,8ag | Miller David | Czernyson Jonas M | 9,927 |
| Me | 130622-6 | K | 1609 | gdk | 13,6a | Miller David | Czernyson Jonas M | 0 |
| Me | 130615-4 | K | 1609 | gdk | 15,3a | Miller David | Czernyson Jonas M | 0 |
| Born | Name | Sex | Start | Results | Record | Auto | Earnings |
| --- | --- | --- | --- | --- | --- | --- | --- |
| 2017 | Brambling | Hingst | 21 | 10-2-1 | 16,3m | 09,7ak | 5445500 |
| 2018 | Ej Färdigregistrerad | Hingst | 0 | | | | |
| 2019 | Cheops | Hingst | 7 | 2-2-0 | *15,7m | 14,2am | 145250 |
| 2021 | Walmann | Hingst | 0 | 0-0-0 | | | |
| 2022 | Ej Färdigregistrerad | Sto | 0 | | | | |