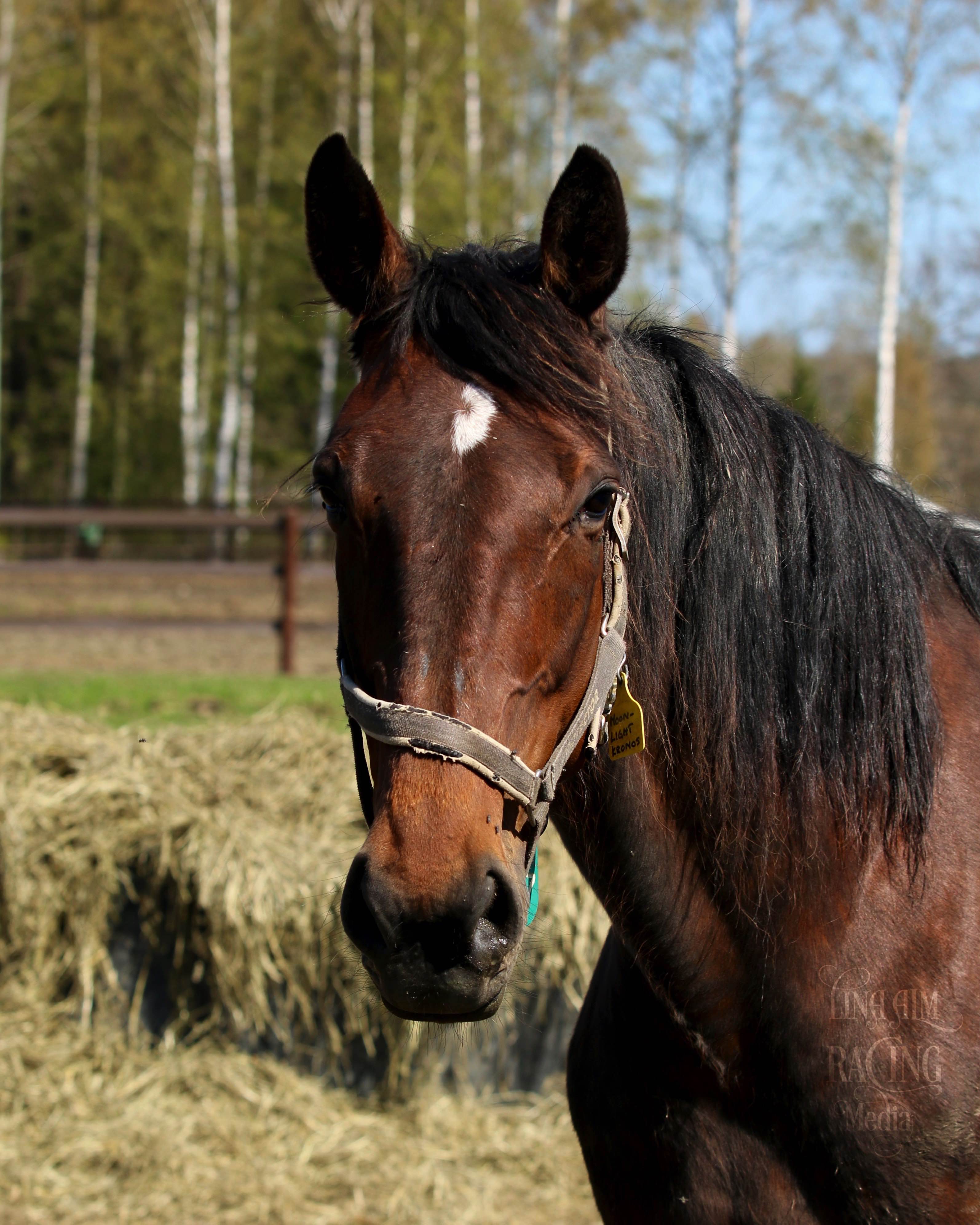 Moonlight Kronos
In foal to Brillantissime due 20th of April 2024
Facts
Record
18,9m *12,5ak 13,9am 10,9aak
Biography
Moonlight Kronos is a Viking Kronos daughter, and was born as one of the most interesting foals pedigreewise in the world 2006.
Lutfi Kolgjini broke her and took care of her racing career and she showed the talent needed to compete with her American rivals as a three year old. After four victories in Sweden the decision was made to ship her over for the Hambletonian Oaks and compete against the best North American three year old fillies. A strong second place finish in her elimination ended up with an unfortunate break in the last turn when she had a great shot to have finished top three.
She has started her broodmare career in the best way with the Ready Cash daughter Dibaba, who now has over 4,3MSEK made. In 23 races she has 10 victories and won the prestigious Drottning Silvias Pokal in 2018. As a three years old she had second place finishes in Oaks and the Breeders Crown final.
Moonlight's dam Bell Power is one of the most successful broodmares in the world with except from Moonlight Kronos also; Going Kronos 6,7 MSEK and North American star Lantern Kronos with over $1,0 M and she is also the dam of Breeders Crown-Champion, and Winbak stallion The Bank $1,2M
Pedigree
viking kronos
american winner
super bowl
BJ's pleasure
conch
bonefish
vikings venus
bell power
pine chip
arndon
pine speed
nara
speedy crown
narva hanover
| Year | Starts | Results | Earnings |
| --- | --- | --- | --- |
| Life | 18 | 5-4-0 | 476,777 |
| 2023 | 0 | 0-0-0 | 0 |
| 2010 | 6 | 1-2-0 | 102,000 |
| 2009 | 10 | 4-2-0 | 374,777 |
| 2008 | 2 | 0-0-0 | 0 |
| Track | Date-Race | Race type | Dist | Res. | Time | Driver | Trainer | Earnings |
| --- | --- | --- | --- | --- | --- | --- | --- | --- |
| S | 100530-11 | R | 1609 | 0 | 14,0a | Kolgjini Lutfi | Kolgjini Lutfi | 0 |
| Å | 100513-4 | R | 2140 | 0 | 14,5ag | Kolgjini Lutfi | Kolgjini Lutfi | 0 |
| Å | 100429-4 | | 2140 | 2 | 15,4a | Kolgjini Lutfi | Kolgjini Lutfi | 40,000 |
| Hd | 100329-9 | | 2140 | 2 | 16,2a | Takter Johnny | Kolgjini Lutfi | 22,000 |
| Mo | 100313-7 | | 2140 | d | 0g | Kolgjini Lutfi | Kolgjini Lutfi | 0 |
| J | 100302-4 | | 2140 | 1 | 15,4a | Kolgjini Lutfi | Kolgjini Lutfi | 40,000 |
| Us | 090913-9 | | 1609 | 0 | 12,1a | Olsson Daniel | Kolgjini Lutfi | 0 |
| Us | 090904-10 | | 1609 | 6 | 14,3a | Hiteman Dale P | Kolgjini Lutfi | 20,909 |
| Me | 090808-9 | | 1609 | 0 | 13,2ag | Tetrick Tim | Kolgjini Lutfi | 0 |
| Me | 090801-3 | | 1609 | 2 | 10,9a | Tetrick Tim | Kolgjini Lutfi | 70,368 |
| G | 090626-8 | | 2140 | str, infektion | | Kolgjini Lutfi | Kolgjini Lutfi | 0 |
| Ro | 090615-9 | | 2140 | 2 | 13,9a | Kolgjini Lutfi | Kolgjini Lutfi | 30,000 |
| S | 090531-7 | R | 1609 | 1 | 12,5a | Kolgjini Lutfi | Kolgjini Lutfi | 150,000 |
| J | 090512-3 | | 2140 | 1 | 15,0a | Kolgjini Lutfi | Kolgjini Lutfi | 30,000 |
| Hd | 090413-10 | | 1644 | 1 | 13,8a | Kolgjini Lutfi | Kolgjini Lutfi | 50,000 |
| J | 090324-11 | | 2140 | 1 | 16,9a | Takter Johnny | Kolgjini Lutfi | 20,000 |
| J | 090310-2 | | 2140 | 5 | 18,9g | Kolgjini Lutfi | Kolgjini Lutfi | 3,500 |
| Rm | 080925-7 | | 1600 | 0 | uag | Minnucci Giampaolo | Kolgjini Lutfi | 0 |
| J | 080819-1 | | 1640 | d | 2g | Takter Johnny | Kolgjini Lutfi | 0 |
| J | 080812-13 | K | 2160 | gdk | 19,0 | Takter Johnny | Kolgjini Lutfi | 0 |
| Born | Name | Sex | Start | Results | Record | Auto | Earnings |
| --- | --- | --- | --- | --- | --- | --- | --- |
| 2012 | Mo Farah | Valack | 78 | 9-7-4 | *15,1k | *13,0ak | 290602 |
| 2014 | Dibaba | Sto | 39 | 11-8-3 | 14,4m | 11,2ak | 4610500 |
| 2015 | Rudisha | Valack | 56 | 5-12-8 | 12,0k | 11,2am | 692900 |
| 2016 | Mimiro | Sto | 19 | 2-1-5 | 17,3m | 13,8ak | 191400 |
| 2017 | Holy Ground | Valack | 47 | 5-4-10 | *16,7m | 12,0ak | 550000 |
| 2018 | Moonstone | Hingst | 9 | 1-2-3 | | 10,1aak | 1082394 |
| 2020 | Nightingale | Sto | 11 | 1-2-3 | 16,3m | 13,4am | 185500 |
| 2021 | Moonbeam | Hingst | 0 | 0-0-0 | | | |
| 2022 | Illuminato | Hingst | 0 | 0-0-0 | | | |