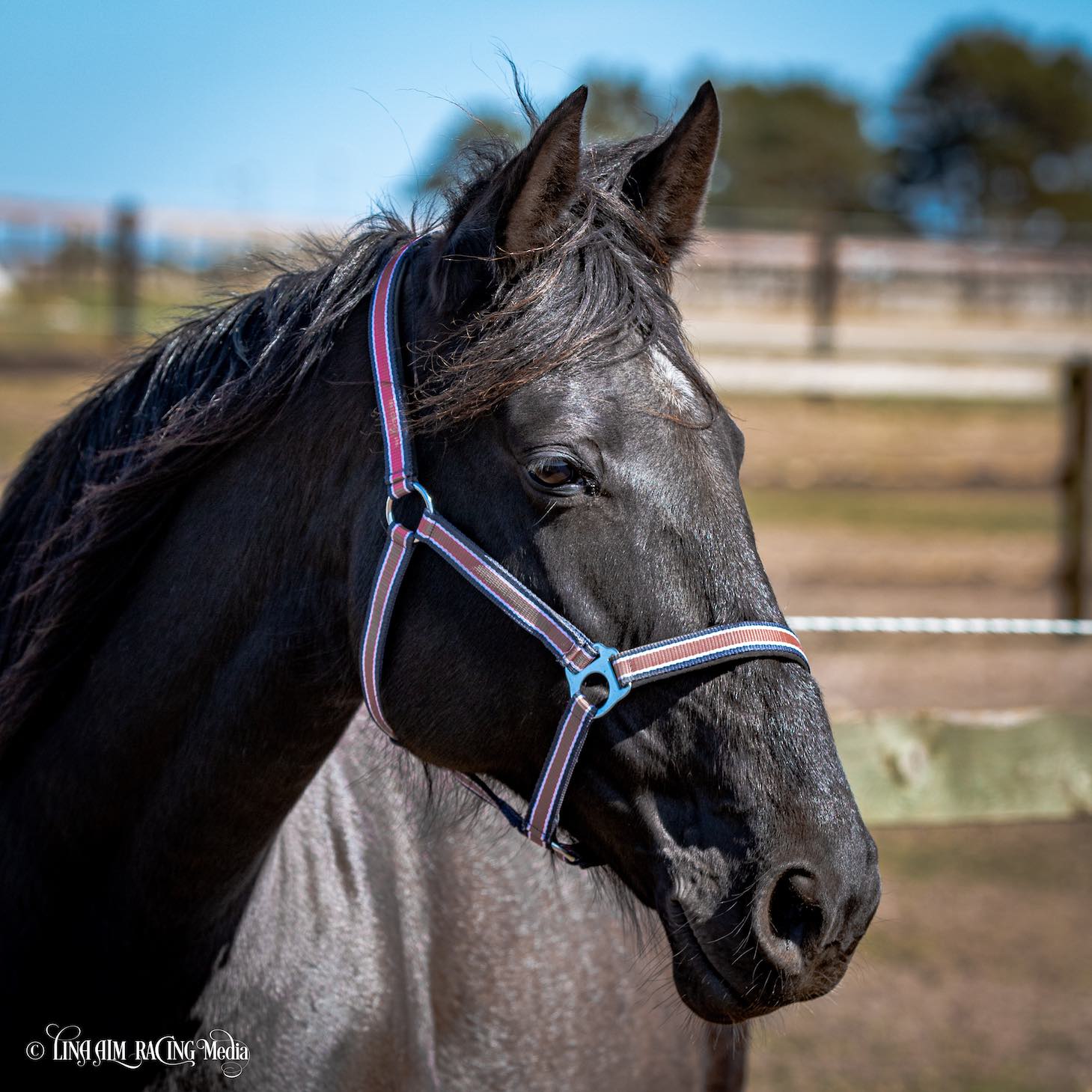 Jolokia
In foal to Walner due 3rd of March 2023
Biography
Keystone Pioneer won the Hambletonian Oaks and the Kentucky Futurity as a three year old. She came to Europe as a five year old and after a costly break in the Elitloppet she went to to Denmark and won the Copenhagen Cup. Also her full brothers, Keystone Patriot, Keystone Patrol and Keystone Patton were contenders in this prestigious invitation race.
Second dam Kit Lobell won 27 races and earned over 9 MSEK and her biggest win came in the International Trot. She finished second in the Elitloppet behind Peace Corps 1991.
The dam Dame Lavec has produced international stars Raja Mirchi 8,7 MSEK and Lavec Kronos 5,8 MSEK and she has received the certificate Elitsto. She is also the second dam of millionaire Green Manalishi $1,149,395.
Pedigree
Dream Vacation
Pine Chip
Arndon
Pine Speed
Dream on Victory
Valley Victory
Crown Dream
Dame Lavec
Quito de Talonay
Florestan
Dent Blanche
Kit Lobell
Speedy Crown
Keystone Pioneer
| Year | Starts | Results | Earnings |
| --- | --- | --- | --- |
| Life | 8 | 0-1-0 | 24,800 |
| 2023 | 0 | 0-0-0 | 0 |
| 2014 | 6 | 0-1-0 | 19,300 |
| 2013 | 2 | 0-0-0 | 5,500 |
| Track | Date-Race | Race type | Dist | Res. | Time | Driver | Trainer | Earnings |
| --- | --- | --- | --- | --- | --- | --- | --- | --- |
| J | 140405-12 | | 2140 | 7 | 19,5g | Kolgjini Adrian | Kolgjini Lutfi | 2,300 |
| Å | 140220-10 | | 2140 | 0 | 18,4ag | Kolgjini Adrian | Andersson Jenny | 0 |
| J | 140211-10 | | 2160 | 4 | 18,5g | Kolgjini Lutfi | Andersson Jenny | 3,850 |
| Å | 140129-1 | | 2140 | 4 | 18,5 | Eriksson Christoffer | Andersson Jenny | 3,850 |
| J | 140114-2 | | 2160 | 2 | 18,0 | Takter Johnny | Andersson Jenny | 9,300 |
| J | 140107-1 | | 2140 | d | 9g | Kolgjini Lutfi | Andersson Jenny | 0 |
| Ö | 130711-11 | | 2140 | str, dål.blodvärden | | Kolgjini Lutfi | Kolgjini Lutfi | 0 |
| Å | 130502-1 | | 2140 | 6 | 19,5g | Kolgjini Lutfi | Kolgjini Lutfi | 5,500 |
| Hd | 130401-2 | | 2140 | d | ug | Kolgjini Lutfi | Kolgjini Lutfi | 0 |
| J | 120814-15 | K | 2140 | gdk | 21,4 | Seganti Simone | Kolgjini Lutfi | 0 |
| Born | Name | Sex | Start | Results | Record | Auto | Earnings |
| --- | --- | --- | --- | --- | --- | --- | --- |
| 2015 | Tabasco Face | Valack | 15 | 1-2-0 | 16,3k | 16,0am | 78600 |
| 2016 | Ej Färdigregistrerad | Sto | 0 | | | | |
| 2017 | Vindaloo Face | Hingst | 0 | 0-0-0 | | | |
| 2018 | Arabbiata Face | Sto | 21 | 2-3-2 | *15,8m | 13,3ak | 216900 |
| 2019 | Berbere Face | Hingst | 0 | 0-0-0 | | | |
| 2020 | Babylon Sister | Sto | 0 | 0-0-0 | | | |
| 2021 | Jaloro | Hingst | 0 | 0-0-0 | | | |